How to carry out equipment installation and debugging under severe overseas epidemic situation?
In 2020, the COVID-19 pandemic hit the world. The worldwide travel restrictions has made on-site installations and technical services become a challenge. How to ensure the smooth installation of PRIMACH customers' plant? PRIMACH took the lead in using modern network to remotely assist customers to solve the installation and debugging work.
After receiving the customer information, the plant needs to be started. Due to the epidemic situation, the visa cannot be processed and the engineers was unable to serve the customer on site. The company arranged two engineers, Jiangming Chen and Xingjing Chen, to guide the installation and debugging of the plant remotely through the network. Because the mixing plant is highly professional, the construction is complicated, and there are various of parts. What's more, this is the first time to carry out the network guide installation and commissioning work, so various difficulties are self-evident. Because of 5-hour time difference between Russia where the equipment is located and China, our engineers had to overcome the difficulty of the time difference and follow the user's working hours to arrange work basically from 12pm at noon to12am China time. Continuous communication with customers, as if our engineers had been working on site in Russia.
Network remote debugging is just like the student online course. It needs engineers' professional skills, carefulness and patience to guide customers little by little. With the operator's serious attitude and mutual tacit understanding, the work was carried out smoothly. After 2 weeks of day and night upside down, PRIMACH engineers and customers supported each other, successfully debugged the plant and began commissioning to produce asphalt mixture. Thank you for your recognition of PRIMACH plant, trust in PRIMACH company, and recognition of PRIMACH service engineers.
● Installation complete photo of main equipment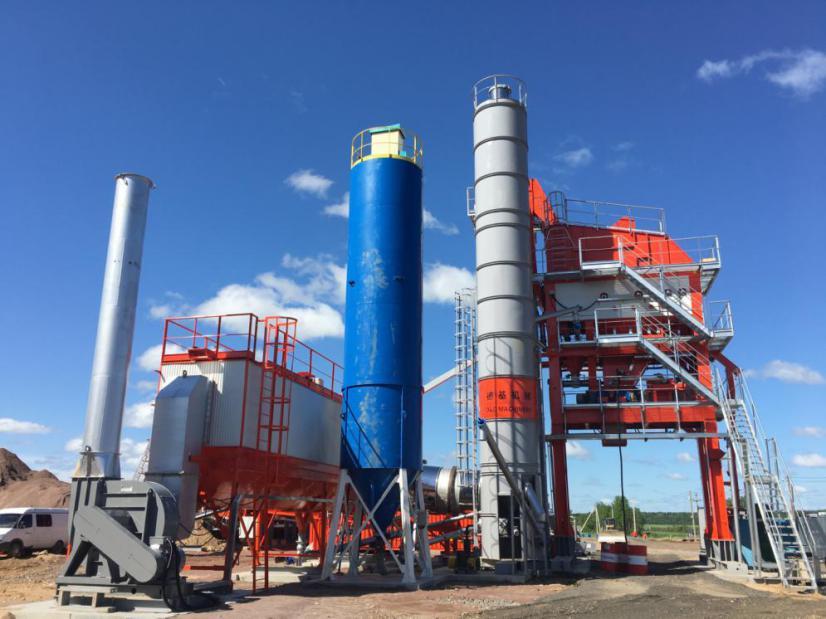 ● The user was debugging the operating equipment by remote installation engineer through interpreter.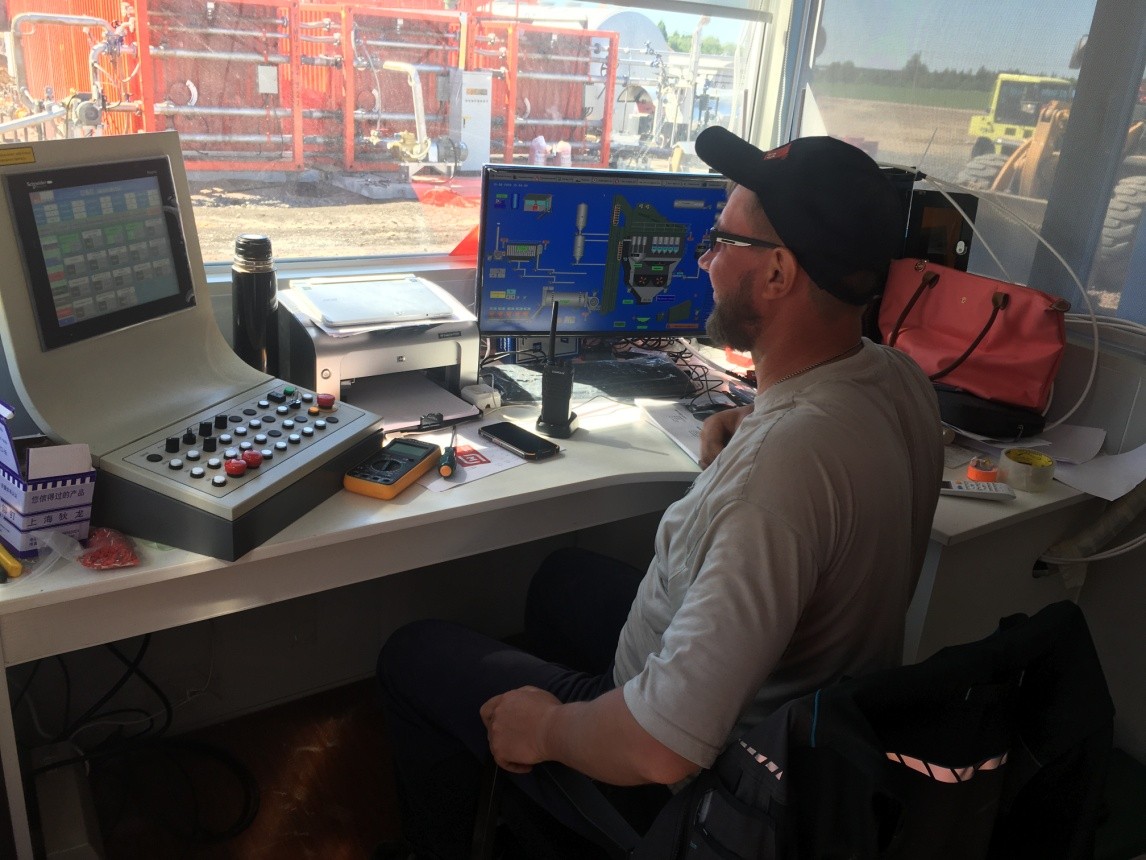 ● Two engineers maintained communication with interpreter on site at any time to communicate with customers for equipment debugging.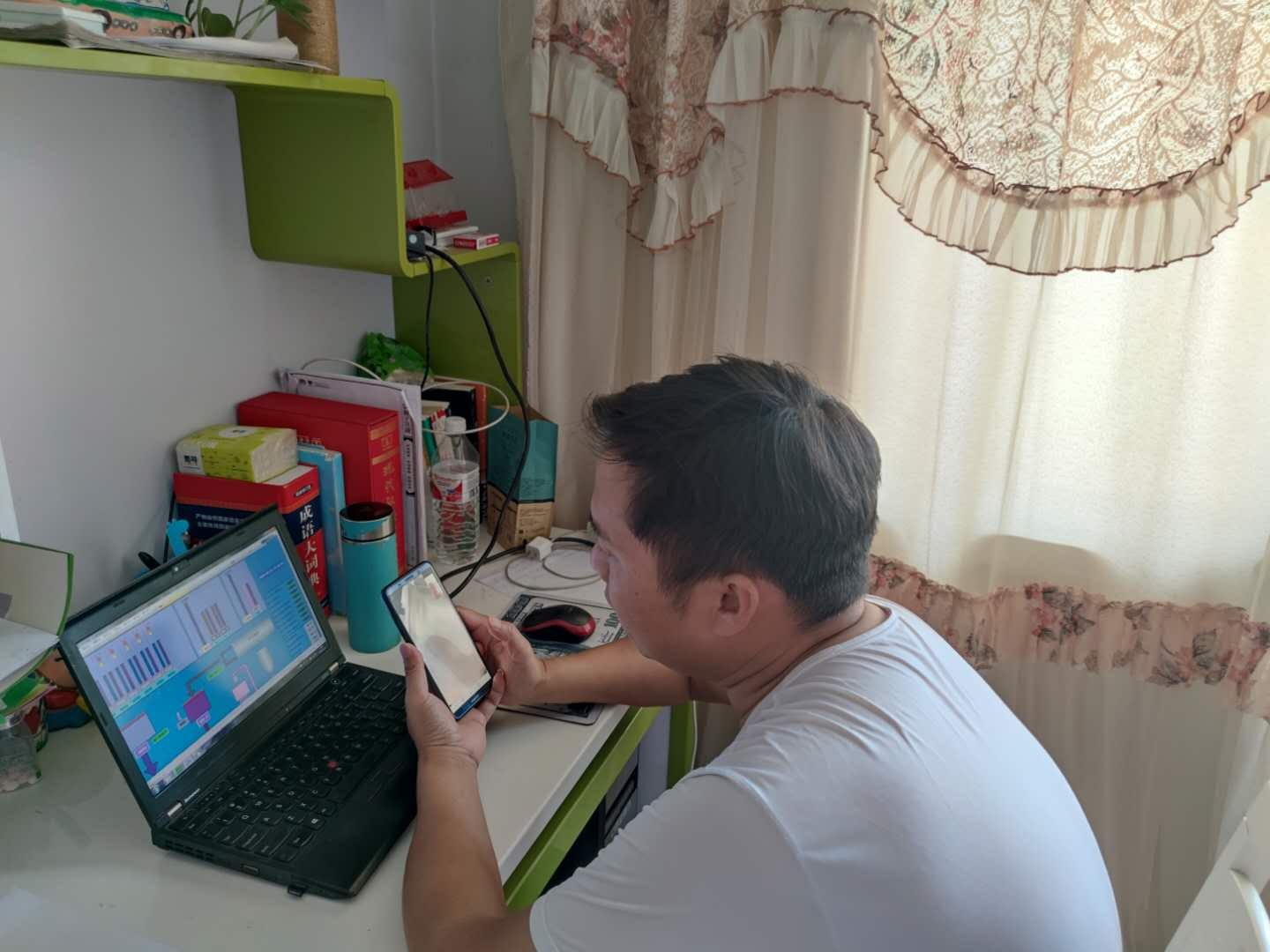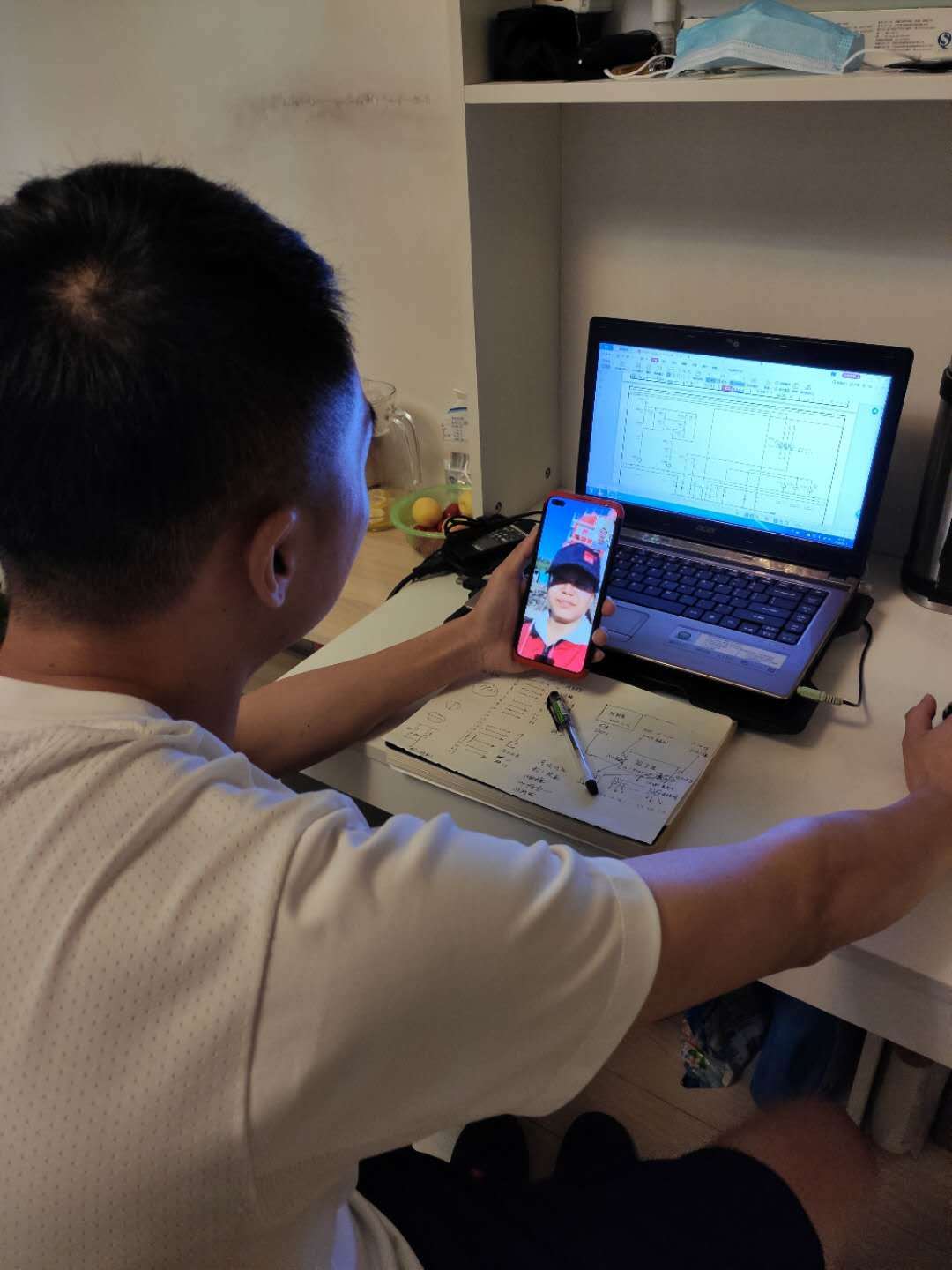 ● The equipment was debugged and ready to produce asphalt finished mixture. The users were very satisfied and taking the group photo.